Are you thinking of writing a book in 2022? Getting support and using some outstanding tools will help you achieve that goal.
Here are three steps to get started and three tools, one tool for each step. These tools have free versions and paid versions. If you want to learn about more tools to help you write, publish, and promote your books, find these tools and more at Tools We Love on the Author Nation website.
Sometimes you want to simplify things so you can work on a project rather than spending all your time and energy planning a project. These simple steps will help you do just that!
Step Number One: Gather Your Ideas
Before you begin writing, you will want to collect ideas and do some research on your book's subject.  Start by brainstorming ideas, which you will need to organize.
Evernote is a great tool for keeping track of notes and ideas.
Brainstorm all ideas without judging them. Then, you can do some research, talk to potential readers, and consult with colleagues. All this valuable information needs to be stored in once place so you can find it again. Once you get a book's idea in your head, you'll find that when you are going about your day, more ideas will pop into your head. Add them to Evernote – on your phone, your tablet, or on your computer. I have ideas come to me at random times, and if I don't have a useful system to capture them, they get away. Evernote captures them. Evernote is a great place to store them, and is searchable, so you can find them again!
Step Number Two: Create a Mind Map
A mind map is an excellent way to start the organizing process. After brainstorming and researching all those great ideas, mind mapping your ideas can be really helpful. Look at all your ideas in Evernote and find ideas that relate or would fit nicely together as a group. To help group similar ideas, you use a mind map.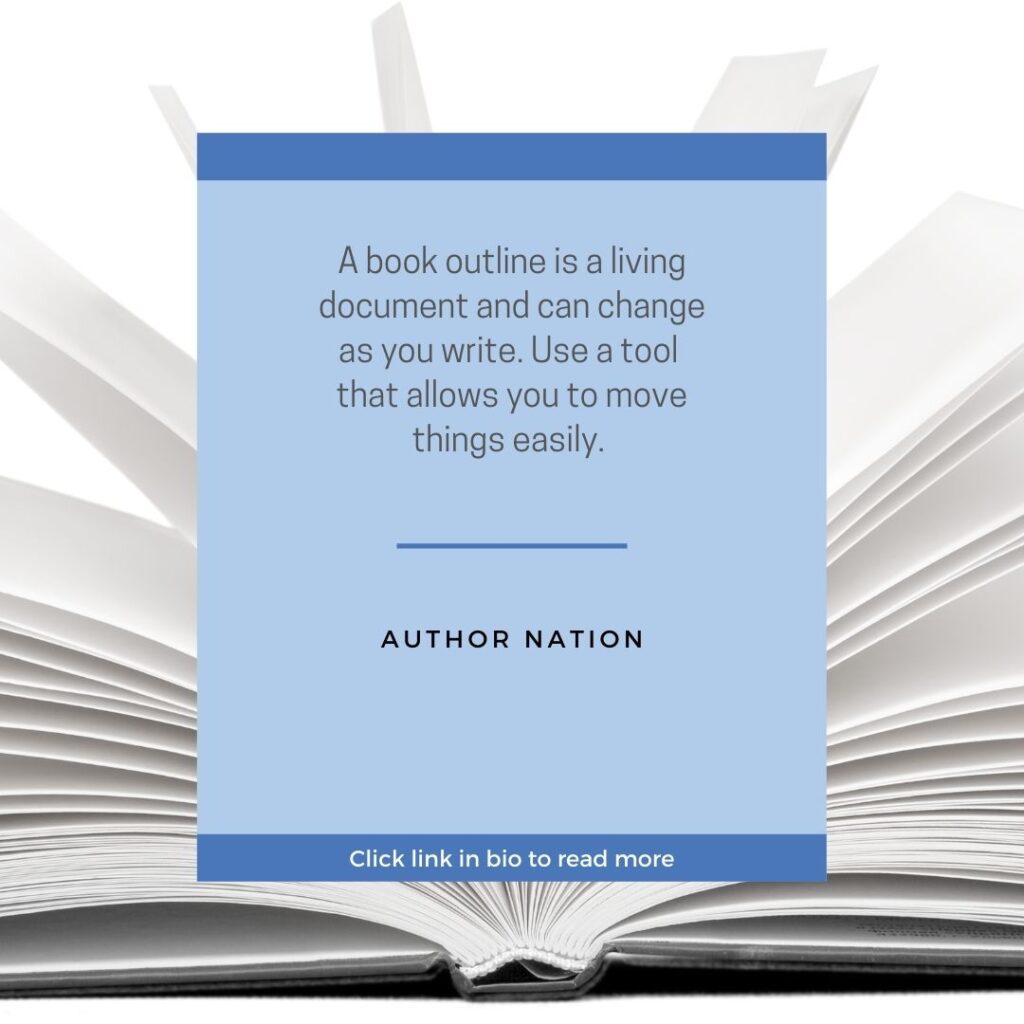 Coggle is a simple tool that you can use and it is free for up to three diagrams. I love it because it is simple to use. To add a section, you just click.
Creating a mind map helps you
Structure your information effectively
Think about your information flows
Evaluate what to include, to leave out and what might be missing
Feel inspired so you come up with more ideas and helps you place them
Step Number Three: Create an Outline.
Once you have the mind map done, you will want to put the ideas or groups of ideas – things that can become chapters – in order. A book outline is a living document and can change as you write. That is not a flaw in your writing or planning; it is a natural process of reiteration that every author uses. Because things shift, having an outline that you can easily change is vital to your sanity.
Trello in a useful tool to outline your book.
I love Trello because you can move things around so easily. I have used cue cards in the past, and they are still a suitable tool, but Trello does this online for you. Imagine having cue cards you can move around. Now imagine being able to take the words off one cue card and move them to another cue card! That would be magic, and Trello lets you do magic.
Three steps and three tools to help you go from thinking about writing a book to actually writing your book.
You can find more tools to help you write, publish, and promote your book on the Tools We Love page on the Author Nation website, including our planning checklist.
Happy Planning!
Melody Ann
Let me know what you thought of the book in the comments! – Keep writing Melody Ann
Disclaimer: This blog may contain affiliate links, which means that if you choose to make a purchase, we will earn a small commission. Please understand that we have experience with these products, and we recommend them because they are helpful and useful, not because of the small commissions we make.